Beautiful curtains can transform a room from drab to fab! The heading style you choose will dictate how your curtains will fall which has a massive effect on the over-all look and feel. Some are suitable for all rooms while others work best in certain areas.
There are a number of headings to create a look to compliment your home, three headings we generally use are listed below though there are many more to choose from.
Wave
This style is of tailored, neat, perfectly spaced pleats which form uniform, elegant curves when closed and stack neatly to accommodate even the most limited of wall space either side of the window when open. They ride on a specifically designed, discreet track to eliminate the use of a pole. The track can even be fitted to the ceiling, creating the illusion of height and grandeur which the window may not naturally display. The wave curtain is the perfect style to show off a statement print. A large pattern repeat is most visible on this style of curtain as the recessed pleat is as visible as the forefront. (Read our blog dedicated to the wave heading).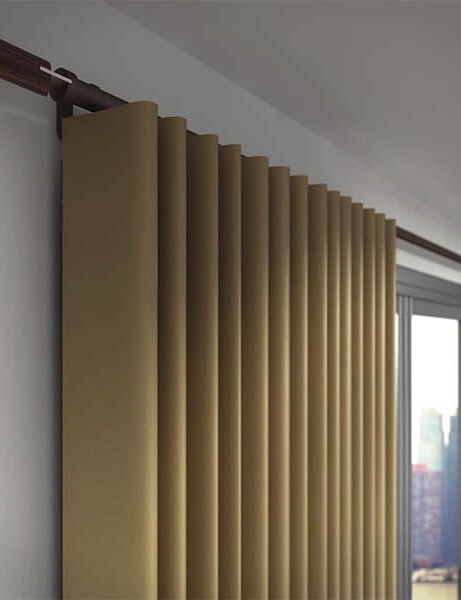 Pinch Pleats
Elegant pinch pleats are an excellent way to showcase your chosen fabric. Folded pleats are hand sewn along the curtain header resulting in a stylish, uniform, ultimately classic look which adds class to any décor. Not only decorative but pinch pleats are versatile and can be hung on poles or tracks.
Double pleat comprises two folds sewn into the header in a neat row of V's creating a fuller more sumptuous curtain with plenty of body.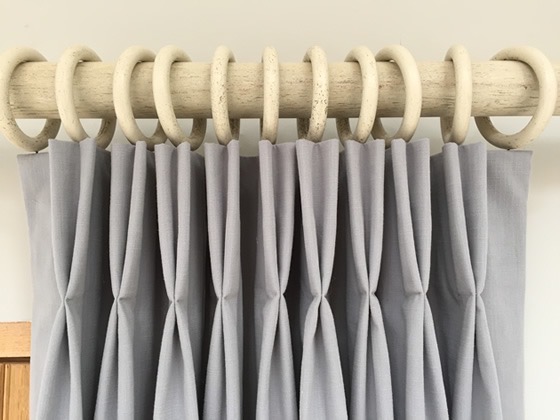 Triple pleat comprises a trio of folds sewn at regular intervals to create a neat row of fans. The appearance is elegant and formal and requires the most fabric to achieve, resulting in an incredibly luxurious full drape. The triple pleat will require a larger area to stack so is recommended to run the poles and tracks well past the boundaries of the window in order for them to stack without obscuring view or eliminating light.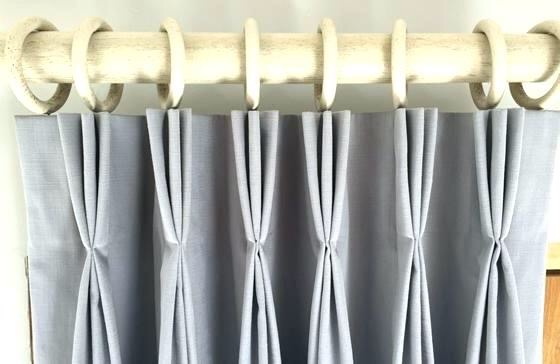 Eyelet
The eyelet heading displays a similar, contemporary look to the wave heading but runs on poles and not tracks. The header incorporates a metal eyelet of varying sizes available in a myriad of colours and finishes. This header suits most fabric as it hangs in even folds which stack neatly and requires less fabric so is also good value for money.
Bespoke upholsteryEssex, made to measure curtains Essex, made to measure blinds Essex, bespoke shutters Essex, fabric Essex, design Essex.